How to buy Bitcoin on Cash App?
Open Cash app and tap on the "Rising curve" icon or "Investing" section in the bottom menu. Two options will appear such as "Buying stocks" and "Bitcoin."
Tap on Bitcoin at the top to bring up your Bitcoin holdings.
Now, tap the "Buy" button and choose the amount of Bitcoin you want to purchase.
However, to purchase a custom amount, tap the "Three dots" in the lower right-hand corner.
Now, enter the amount you want to buy and then press next.
A confirmation screen will appear with the full details of the transaction such as the funding source, amount of Bitcoin to be purchased, exchange rate and fees, and more.
If the transaction is correct, tap "Confirm."When checking out on our site make sure you select Bitcoin and Other Cryptocurrencies: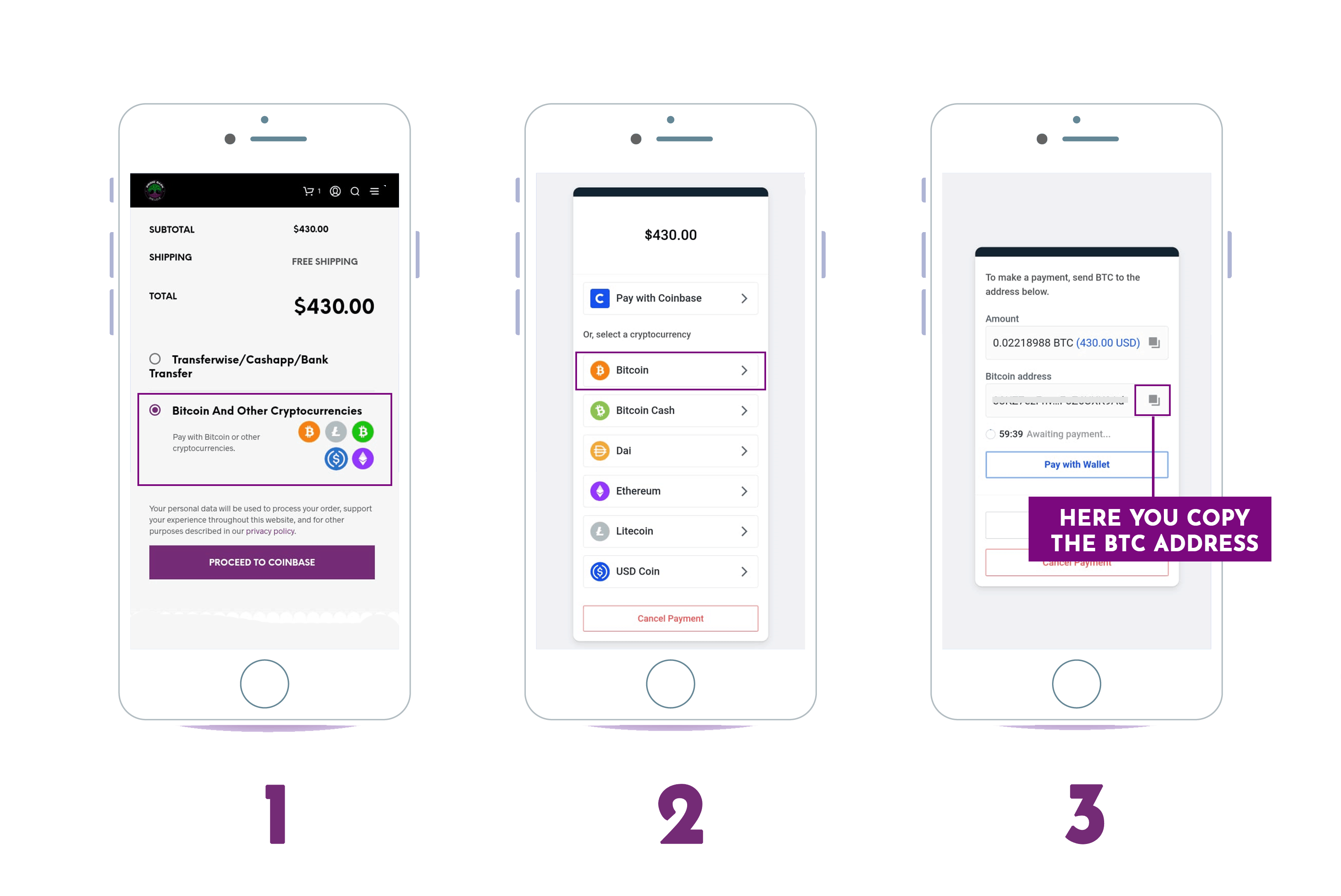 How to send Bitcoin on Cash App?
A person can pay Bitcoin from Cash App effectively in a few easy steps. If you send to another account, follow the steps below
Open Cash App and then tap the Investing tab on your Cash App home screen
Select Bitcoin
Press Withdraw Bitcoin
Press Use Wallet Address to paste the one you copied in the previous screenshot
Confirm with your PIN or Touch ID
A user must have a balance of at least 0.001 bitcoin to withdraw or send Bitcoin. A person can withdraw up to $2,000 worth of bitcoin every 24 hours and up to $5,000 within a 7-day period. However, note that Bitcoin transfers to external wallets usually take around 30 to 40 minutes or sometimes longer.